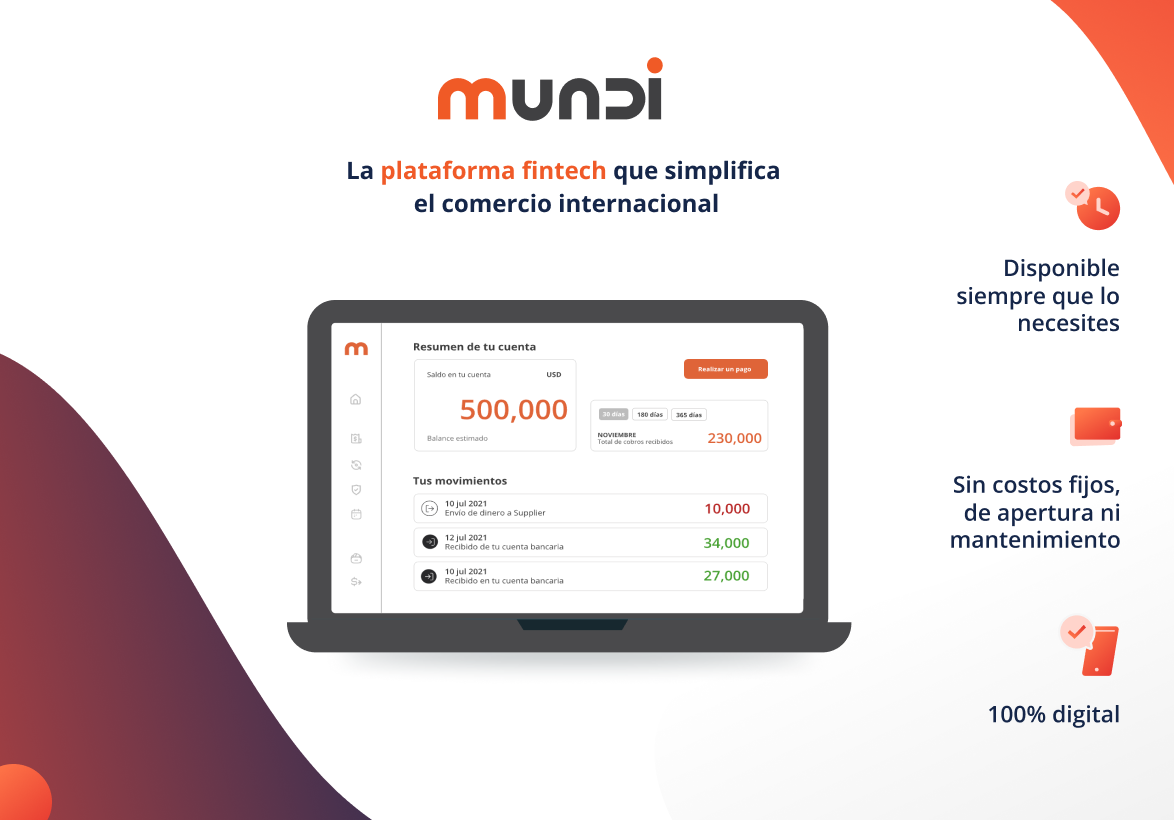 Today we are announcing our Series A-2 round of $15M, led by Haymaker Ventures. The round included participation from Union Square Ventures who led the Series A and participated super pro rata, GMO Ventures, Square One Capital, Upper90, Colibri Ventures, Base10, Asymmetric Capital Partners, Gaingels, Mana Ventures and GSBackers.
In addition to our new round of funding, we are unveiling a full rebrand as a fintech platform to simplify cross-border trade in Latin America, including solutions for International Payments and Collections, FX Spot Trading and Hedging, Cargo Insurance, as well as a suite of free tools and insights.
The last 18 months have been a journey of learning to operate in a different context. We have gone through challenges, such as layoffs, the SVB crisis (we are still happy clients and announcing something big with them next month!) and much more. I'm proud to say that we have emerged as a stronger team, focused on our mission to empower companies to trade globally. Thank you to everyone on the team who has worked through these challenges, the best is yet to come.
We have discovered that exporters, importers and logistics companies face multiple problems related to their payments, collections, FX management and insurance on top of financing. Over the last 18 months we have launched different products to solve each of those needs. Our clients want to solve all these problems under one platform and that's what we have been building for them.
Moreover, Mexico, our main market, continues growing its cross-border activity with the US, taking back the place as it's largest partner thanks to the nearshoring trend.
We believe that the opportunity is bigger than ever and we have the right team, partners, capital and processes to make a dent in the way that companies trade internationally.
Onwards,